Street Style's Influence on Fashion
When reinterpretation equals relevance, who makes the rules?
←

Back to all stories
UNDER THE INFLUENCE
When reinterpretation equals relevance, who makes the rules?

Fashion's obsession with the everyday has been a long time in the making. The debate around whether fashion filters up from the runway to the streets or from haute couture down to the mainstream is not a new one – and with each new incarnation of street style, blogging, and social media, it flares up. Would a street-inspired collection on the runway turn fashion on its head? Would the blogs destroy traditional fashion media? Would social media kill blogs? Whatever form it took, the same underlying question was there: was influence in fashion no longer the preserve of the elite?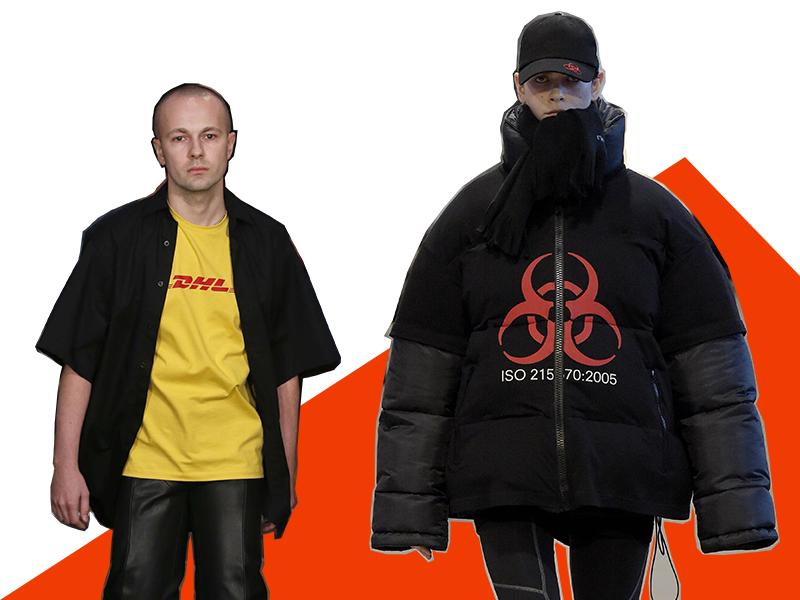 Recently, the everyday has found its way onto runways in the form of high-end fashion making use of highly recognisable, seemingly random logos. Why did Vetements show a DHL uniform in the look that launched a million Instagram captions, and what did it mean when Balenciaga's A/W17 collection carried pieces clearly referencing the campaign uniforms of Bernie Sanders? That's a think piece for another day, but the result seems clear: that random logos quickly became the new on-trend graphic for the average tee. Tech merch seemed to hold a particular appeal, with a well-publicised example of an AOL-branded tee selling for an exorbitant price, but there was a catch: when the aim was "the more random the better", the pieces didn't need to be expensive. For a generation born after the golden age of Silicon Valley, it's no surprise that T-shirts featuring a software company's branding could hold plenty of appeal (while also creating a post-Vapourwave aesthetic), but what makes this look even more accessible is that it's nostalgic for a past so recent and a phenomenon so prevalent that "vintage" tees can be the real thing, rather than a retailer's interpretation of a long-defunct band's tour merch.
Speaking of bands, remember that time before Marc Jacobs was Marc Jacobs, when he got fired from Perry Ellis for putting a grunge-inspired collection on the runway? That was the pre-social media moment in 1992 that's now seen to be ahead of its time: when critics raged that the young Jacobs didn't understand that grunge and fashion were in direct opposition, and could never work together, even though what they saw before them on the Perry Ellis runway was, well, what people were wearing. Some call the 1993 collection the death of grunge, but it breathed new life into an often-out-of-touch industry.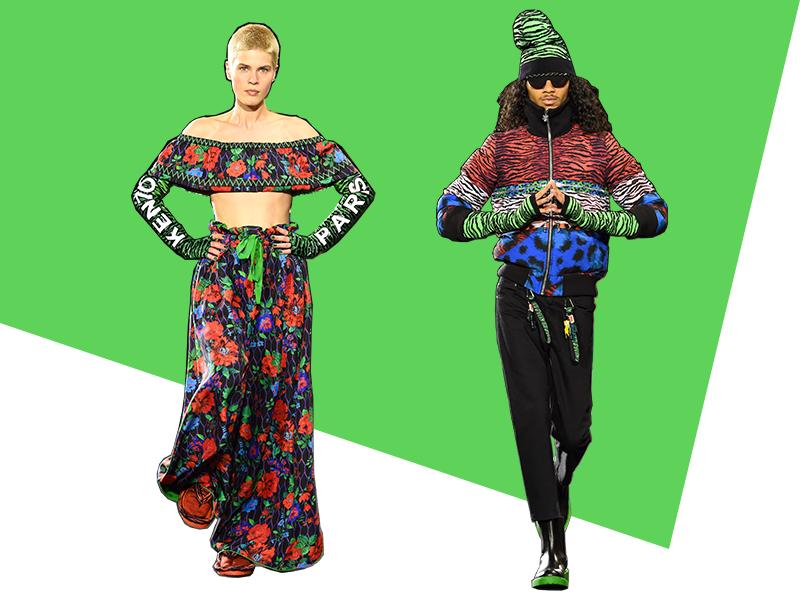 Changes in fashion's meaning don't always happen on the runway, of course. Yung Lean wearing North Face was a plot twist that very few could have seen coming. Lil Yachty wearing Nautica was perhaps not entirely surprising in hindsight, given that the brand and the rapper have a lot of boat-related imagery in common, but it still seemed like an odd fit. Not so for the brand itself, who soon got Yachty onboard (pun intended) to become a Creative Designer for the brand. In a manifesto for the Instagram age, Yachty explained the collaboration to GQ with the words, "I'd been wearing it, I kept tagging them. I dunno I just kinda got their attention and they hit me up." In the same interview, Yachty was asked for his thoughts on the evolution of preppy style, and spoke about its evolution through 90s trends involving colourful polo shirts tucked in at the waists with sweaters knotted around necks, concluding, "That was like rich preppy-type shit. Everything's changed. Nothing's only for one person anymore."
If we put aside that this isn't the first time that preppy style has made a crossover into the world of hip-hop ("I even had the pink polo, I thought I was Kanye!", Kanye raps in the voice of the longtime fans who believe that they know him better than he knows himself on 'The Old Kanye', reminiscing about his College Dropout-era, popped-collar aesthetic), there's a lot of truth in what Yachty has to say. And before we call out a rapper whose lyrics include "Cause I'm rich, rich, rich, rich/And these diamonds on my wrist, wrist, wrist, wrist, wrist/Man today's a good day", it's worth noting that Yachty's not talking price tags here. Instead, this is about an aesthetic that can be adopted and adapted on just about anyone's paycheck. It's a non-prescriptive approach, and for a streetwear audience tired of repeatedly being sold some variation on "sports luxe" and "urban", this is refreshing.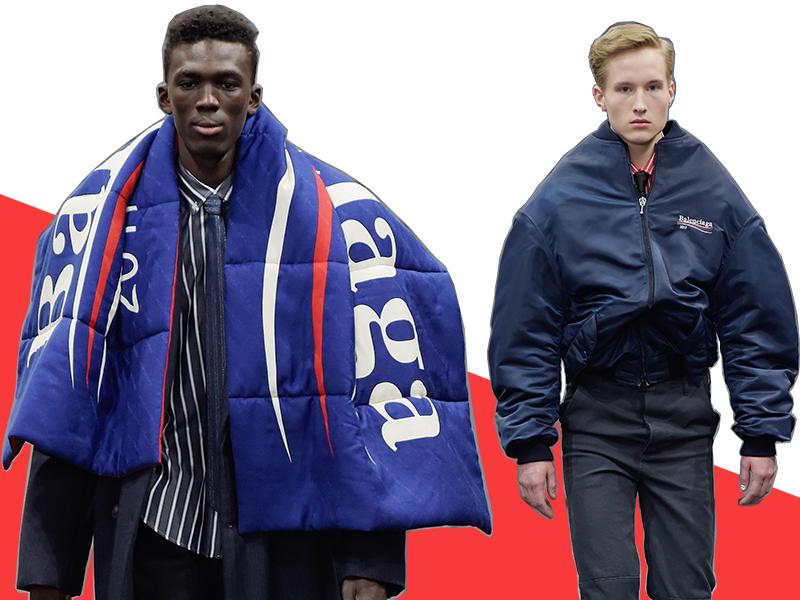 The appeal of beautifully-made couture remains, and for good reason. Niche items still hold the appeal that gets queues around the block outside of stores, and hypebeasts will continue to hypebeast. Fashion still filters down: runway trends quickly influence mass market clothing, while high-end labels, aware of the fast-fashion effect, continue to experiment with ways to reach the average consumer. This isn't Victoria Beckham x Target or Kenzo x H&M, of course – it's not about putting a designer's magic touch to an affordable retailer's clothing and creating the perception of accessible luxury. With a little optimism, it could be seen as a consumer-led move to take the upper hand in picking and choosing when and where luxury is really necessary in creating a desired aesthetic.
There are new debates to be had about what counts as genuine influence that goes beyond plain old appropriation, but it seems hopeful that the room for experimentation is expanding. A sense of humour in runway shows means that a playful approach to the reappropriation of high-fashion looks is less about rebellion against the fashion powers that be and more about the creativity that is meant to be inherent in couture and streetwear alike.
Original Article can be found here.
Article by Cayleigh Bright. Illustrations by Rex Features.